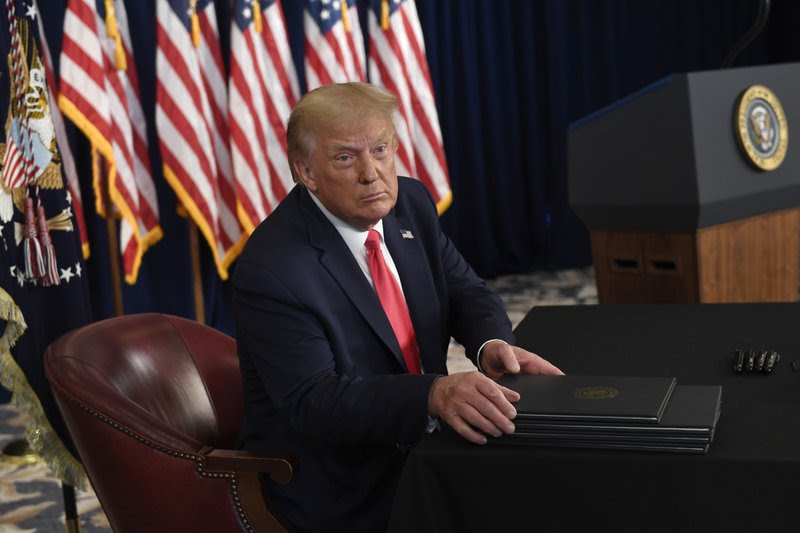 AP PHOTO/SUSAN WALSH
Trump end run around Congress raises questions on his claims
President Donald Trump's end run around Congress on coronavirus relief is raising questions about whether it would give Americans the economic lifeline he claims and appears certain to face legal challenges. Democrats called it a pre-election ploy that would burden cash-strapped states.
"When you look at those executive orders … the kindest thing I could say is he doesn't know what he's talking about or something's wrong there," House Speaker Nancy Pelosi said. "To characterize them as even accomplishing what they set out to do, as something that will take the place of an agreement, is just not so."
After negotiations with lawmakers on the next package of pandemic economic assistance hit a wall, Trump used what he said were the inherent powers of the presidency to forge ahead on tax and spending policy that Congress says it is granted by the Constitution.