By CNN BusinessUpdated 7:22 a.m. ET, December 16, 2020
What we're covering here
US stock futures point to higher open. Follow here.
Watch "Markets Now," our digital live show at 12:45 pm ET.
CNN Business and Moody's Analytics have partnered to create a proprietary Back-to-Normal Index. It shows which states are closest and furthest from returning to their pre-pandemic economy.
close dialogBefore markets open. Start your day smart.Get essential news and analysis on global markets with CNN Business' daily newsletter.Email AddressSign UpNo, thanks.By subscribing, you agree to our Privacy Policy4 PostsSORT BYLatestOldest50 min ago
Chili's owner withdraws financial guidance
From CNN Business' Jordan Valinsky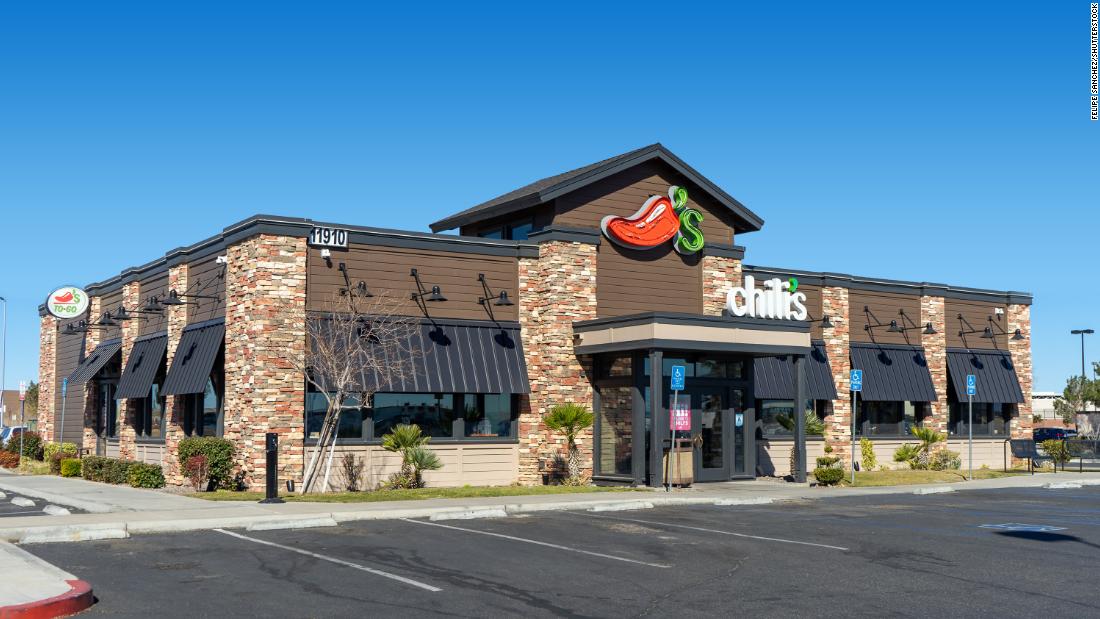 Chili's owner Brinker International (EAT) said it's withdrawing its second-quarter outlook because of the pandemic that's forcing dining rooms in some states to close or limit capacity … again.
"While positive Chili's traffic in October generated a strong start to the quarter, the recent rise in Covid-19 cases has resulted in dining room closures and capacity limitations that will prevent us from achieving our plans for the second quarter," said Brinker CEO Wyman Roberts.
Restaurant sales were down just 1% from a year ago in the beginning of October. That slid to nearly 14% in December as Covid-19 cases climbed throughout the United States.
Brinker's shares fell 2% in premarket trading.1 hr 46 min ago
China's luxury market boomed this year, even as global sales shrank
From CNN Business' Michelle Toh
China's luxury market has proved "unstoppable" this year even as the coronavirus pandemic hammered global demand for expensive goods.
That's according to a report released Wednesday by Alibaba's (BABA) TMall shopping platform and the consultancy Bain, which said the Chinese luxury market would grow by 48% this year to about 346 billion yuan ($52.9 billion) despite the pandemic.
The growth will almost double mainland China's overall share of the global industry from 11% last year to 20% in 2020, the firms said.
Read more here.49 min ago
US stocks signal higher opening
From CNN Business' David Goldman and Jordan Valinsky
US stock futures were slightly higher, as investors wait for more information about the economic recovery from the Federal Reserve at 2 pm ET. They'll also get a glimpse at retail sales during the holiday shopping season.
FEAR & GREED: 69 = Greed
'BACK TO NORMAL' INDEX: The US Economy is 80% 'back to normal'
Stocks look to continue their year-end rally after finishing higher Tuesday. The Dow and S&P 500 ended the day just below their all-time closing highs while the Nasdaq notched a new record.1 hr 54 min ago
Exxon is in crisis. Angry shareholders are rebelling
From CNN Business' Matt Egan
For decades, ExxonMobil was an unstoppable machine and the envy of the oil industry. Now that machine has broken down — and Exxon's critics are pouncing.
For the first time in modern history, Exxon (XOM) faces a credible challenge from frustrated investors seeking to overthrow its board of directors.
That effort, led by a new activist investor firm called Engine No. 1, calls for Exxon to rein in its massive spending ambitions, revamp executive pay and explore a push into clean energy. Engine No. 1 has received support from the Church of England and one of America's most powerful pension funds: the California State Teachers' Retirement System, or CalSTRS.