America's $20.5T economy comparing US state GDPs to countries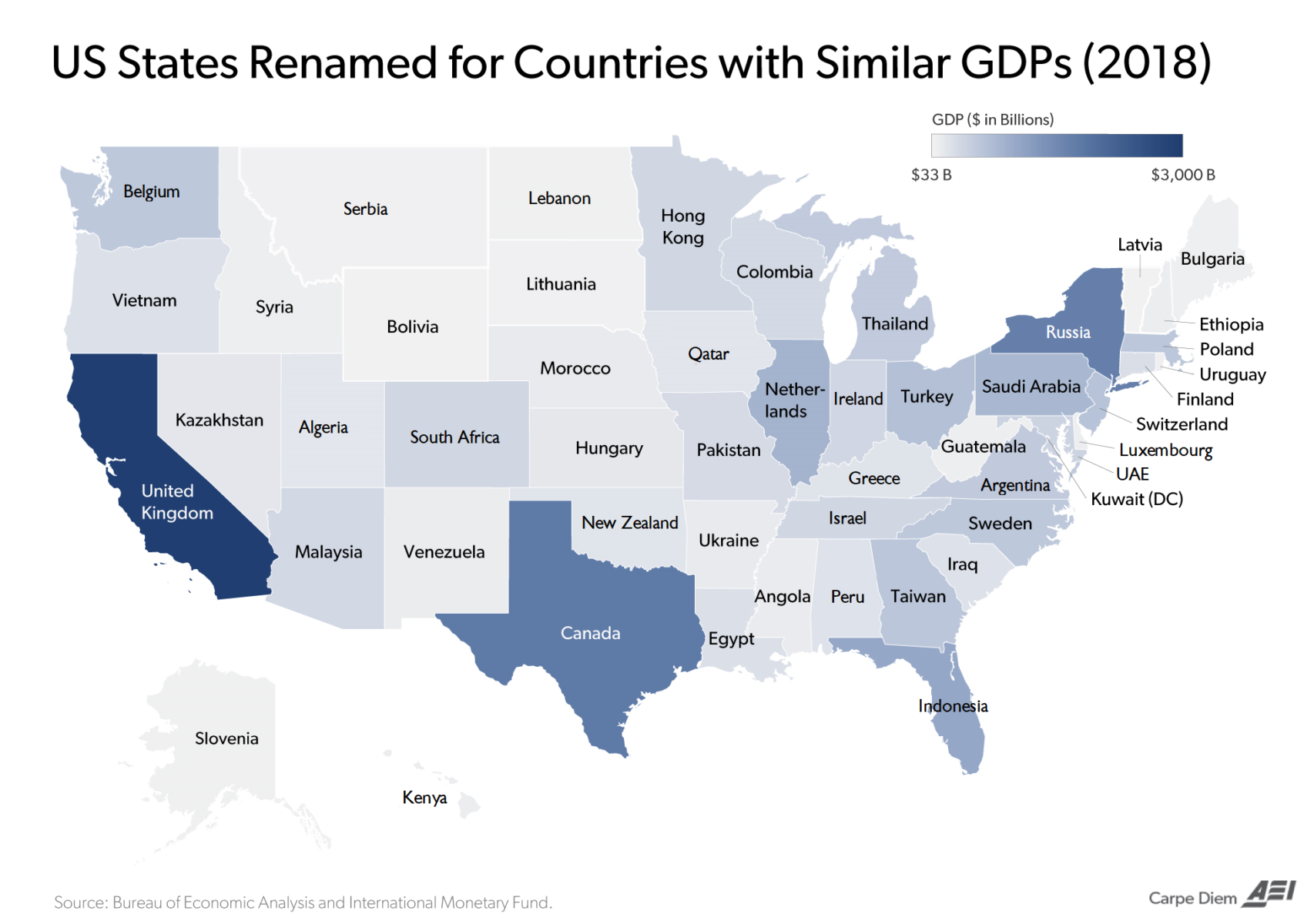 Source: AEI
Palate cleanser:  This analysis compares each individual US state to separate countries (for 2018).
Some of the comparisons are astounding: California has an economy the same size as the United Kingdom; Texas is the same as Canada, and New York the size of Russia.
Big post-Presidential debate question: What will this chart look like after this year? How will the gains and losses of 2020 play out politically? How did the Covid-19 pandemic and lockdown economic impact affect the way people think about the incumbent and the challenger, the party ruling the White House & Senate versus the the party ruling the House?
I have lots of questions, and my own suspicions, but I do not have many answers.
Previously:
The K-Shaped Recovery (September 4, 2020)
Fiscal Response to the Pandemic (August 12, 2020)
Off the Charts (July 31, 2020)
The post Comparing US States' GDP to Countries appeared first on The Big Picture.