WSJ: Behind the Rise of Owl Rock: Low Fees
Behind the Rise of Owl Rock: Low Fees
By Matt Wirz, markets reporter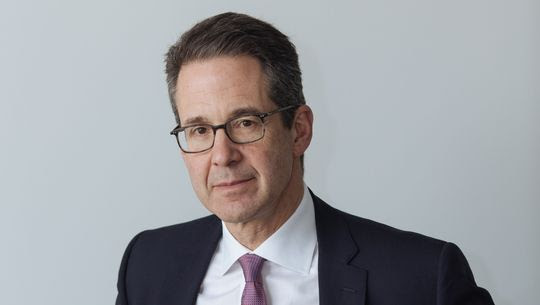 Doug Ostrover's strategy for a direct-lending firm is paying off. PHOTO: Kevin Hagen for The Wall Street Journal
When Doug Ostrover left Blackstone Group in 2015 to launch a direct-lending firm, he had a simple strategy: Get big fast by charging much lower fees than the competition.
The plan worked. Five years later, his Owl Rock Capital Partners invests about $16.5 billion from a Park Avenue office full of fleece-vested analysts poring over spreadsheets on oversize computer screens. Clients include George Soros, the State of South Carolina and Brown University.
The success is a coup for Mr. Ostrover, who spent decades overshadowed by his mentor, Wall Street luminary Bennett Goodman. But Owl Rock is about to face a crucial test. The firm is preparing to raise the fees it charges on its largest investment vehicle. Existing investors have known the increases were coming for years and might sell out rather than pay the higher costs at the same time that other asset managers are using similar discounted fee models to compete with the firm.
When the fees go up, Mr. Ostrover; his two co-founders, Marc Lipschultz and Craig Packer, and a few other shareholders stand to make almost $100 million in the first year after the change, based on The Wall Street Journal's analysis of Owl Rock regulatory filings. The figure will grow as the firm raises fees on other investment vehicles in coming years.
"This was the genius of Doug—he's long-term greedy," said Joe Dowling, head of Brown's roughly $4 billion endowment and one of Owl Rock's first investors. "He understood it was more important to get the money quickly than to spend years slugging it out to raise capital."
The direct-lending market, where nonbanks make loans, often to help private-equity funds buy companies with below-investment-grade credit ratings, has been booming since banks fell under tighter regulation after the credit crisis. While established firms such as Blackstone and KKR have raised tens of billions of dollars with new funds, Owl Rock is one of the few startups in the direct-lending big league.
"For us, it's the fact that they can write huge checks and they can move very quickly," said Erwin Mock, a managing director at private-equity firm Thoma Bravo. Owl Rock provided about $1.1 billion of loans for Thoma Bravo's purchase last year of management-software company ConnectWise and related businesses. Owl Rock has brought other investors into the loan and now owns about half of it.
Would higher fees drive you away from a fund you're otherwise comfortable with? Let us know by replying to this email. Your comments may be edited before publication in future newsletters, and please make sure to include your name and location.
The article above is a newsletter exclusive, but a longer version will appear later in our Markets section.
(Visited 51 times, 1 visits today)