Another great day at the Emergence 2020 investor conference..
The Peak team was able to listen and talk to lots of emerging companies that will undoubtably solve problems, transform and shape the world we live in.
The team is still reminiscing about the fantastic meal at Sakè last night, we highly recommend (see below for a pic).
Once again, the markets were savaged..
This Afternoon,  Australian shares fell sharply again on Wednesday, seeing the benchmark S&P/ASX 200 notch its largest three-day fall since August 2015.
The index tumbled 158.5 points, or 2.3 per cent, to 6708.1, finishing trade near its lows for the session. Combined with fall in the previous two days, the total value of Australia's top 200 companies has now shed over $120 billion since the start of the week.
Every sector skidded in excess of 1.6 per cent, led by those sectors that led the market rally – technology and healthcare – which both slumped 3.6 per cent for the session.
Materials, energy, consumer staples, communications, financials, industrials and utilities also shed 2 per cent or more on Wednesday – there was simply no place to hide.
Source: SMH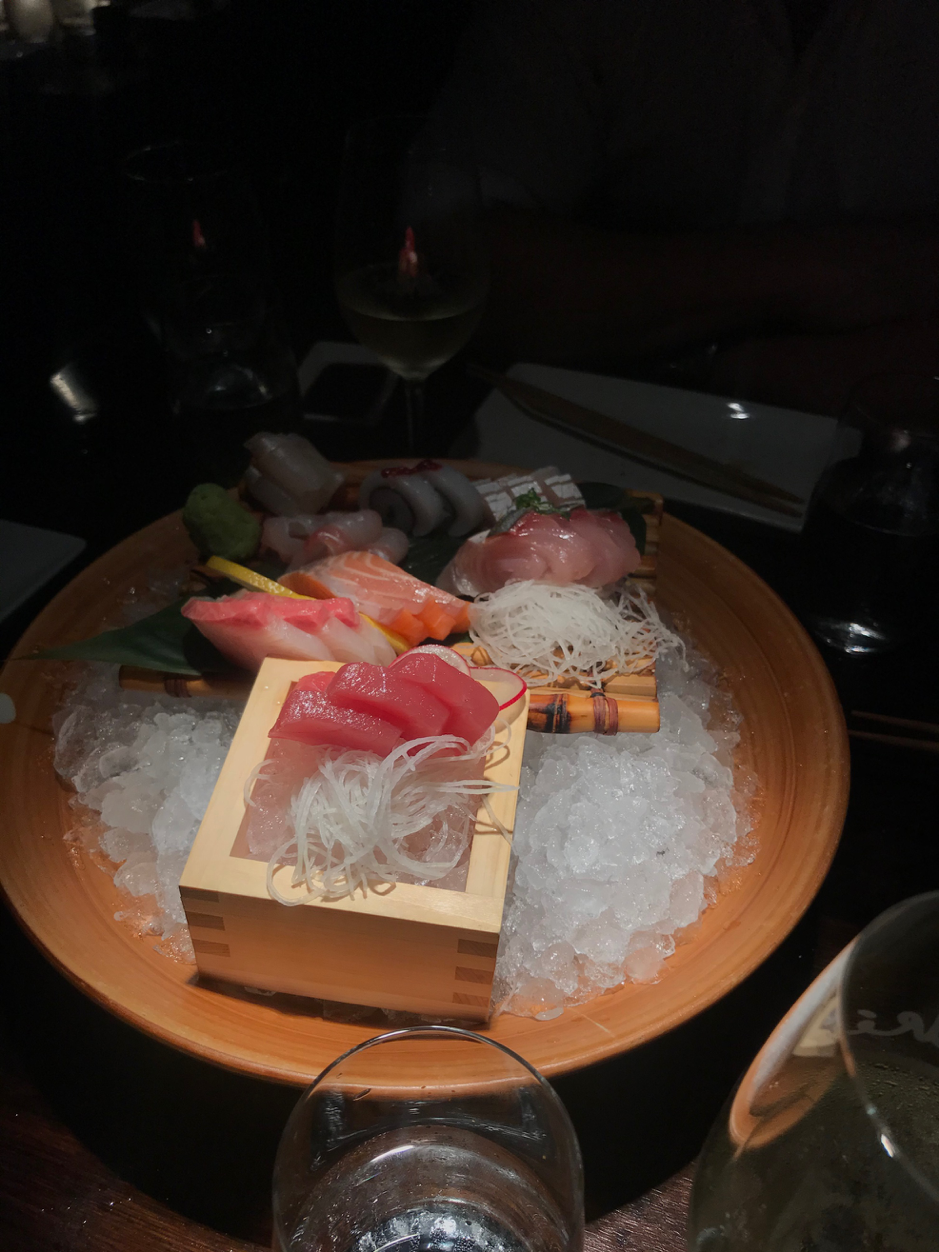 Indonesia-focused Nusantara Resources (ASX: NUS) has inked a binding deal with energy company Indika Group to secure at least US$40 million (A$60.65 million) to develop its 2 million-ounce Awak Mas gold project in South Sulawesi.
The agreement follows a non-binding term sheet signed by the parties in early December, in which Indika declared its intention to invest the funds into Nusantara's wholly-owned subsidiary and Awak Mas project operator, PT Masmindo DWI Area, in two stages to earn a 40% stake.
The term sheet also called for Indika's 70% owned subsidiary PT Petrosea to be awarded the frontend engineering and design contract for the project and to negotiate an engineering, procurement and construction contract, in exchange for an additional US$40 million (A$60.65 million) in deferred payment arrangements.
Source: Small Caps
Across Asia, Chinese stocks recouped earlier losses to rise on Wednesday, as new coronavirus cases fell and investors expected further stimulus to support the world's second-largest economy.
Both Shanghai index and the blue-chip CSI300 index dropped more than 1% in early morning trade following Wall Street's sharp losses on growing global virus fears. The indexes reversed course as real estate and industrial stocks lent support.  The CSI300 index was unchanged at 4,124.73 points at the end of the morning session, while the Shanghai Composite Index gained 0.3% to 3,022.21 points.
The correction in the U.S. equities could have limited impact on the A-share market, which may remain strong given foreign investors' continued allocation to yuan assets and cheap valuations of the A-share market, said Luo Kun, an analyst with Fortune Securities.
Source: CNBC
(Visited 15 times, 1 visits today)