ASX Fights back on Monday as RBA looks to cut rates.
However, the Aussie dollar has sunk to an 11 year low.
This morning the dollar bought just US $64c..
In other news.
This Afternoon, the S&P/ASX 200 has closed at a six-month low but made a remarkable V-shaped recovery during trading on Monday.
After falling as much as 3.3 per cent to 6245.2 points, the S&P/ASX 200 was buoyed by a surprise rally in stocks on the Shanghai Shenzhen 300 index, which is still trading more than 3 per cent higher in the biggest one-day rise since July 1, 2019.
Wall Street futures are also higher with the Dow Jones futures up 165 points. And oil prices are higher for the first time in a week. Generic crude futures are up 2.8 per cent to $US46 per barrell after falling as low as $US43.32 over the weekend.
Despite the afternoon gains, the S&P/ASX 200 has now fallen 11.2 per cent, or 805 points, from the record highs stuck on February 20.
Source: SMH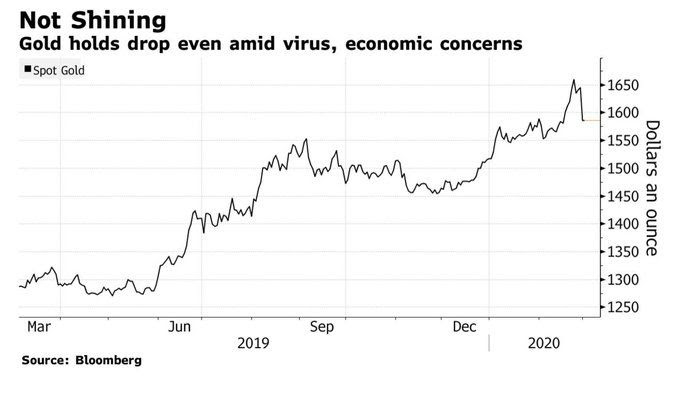 Australian medical technology company Uscom (ASX: UCM) has posted a 35% drop in total revenue figures for the half-year ending December 2019, underpinned by a restructure to its China-based distribution model.
In January, the company commissioned a new subsidiary office in Beijing with first imports of its 1A cardiovascular monitoring devices into the market occurring later in the period and creating delayed sales and revenues.
Further delays were incurred in appointing regional distributors as a result of a drawn-out approval process by China's National Medical Products Administration (formerly the China Food and Drug Administration), which regulates new drugs and medical devices.
Source: Small Caps
Asian Market News
Across Asia, most Southeast Asian stock markets recovered from early losses on Monday, with Philippine shares leading the pack, as hopes grew major central banks would roll out stimulus measures to help cushion the economic fallout from the coronavirus epidemic.
On Friday, Federal Reserve Chair Jerome Powell said the central bank would "act as appropriate" to support the economy, raising hopes of a rate cut and chances that others would follow suit.
Meanwhile, a private survey showed factory activity in Asia was largely subdued last month. However, "the scale of the falls was modest compared to the weekend China prints. That appears to be alleviating some pressure on local equity markets for now," said Jeffrey Halley, a senior market analyst, OANDA.
China's factory activity contracted at the fastest pace ever in February, but analysts at OCBC expect it to bounce back this month as production resumes gradually.
Source: CNBC